The Team
Creative Communication.
It's the key to combining winning strategies, branding identities and public relations. Whether you are starting a new business, have an existing business, introducing a new product or service or you have a specific marketing need, we will help you cultivate success.
Octopus Red is an agency in every sense of the word. Full service. interactive and accountable. Every detail we touch must bring your needs full cycle. From logo design to marketing strategies, Octopus Red will walk you through the process of building and maintaining your promotional programs to help you grow your business.
At Octopus Red, our clients are supported by a team of writers, photographers, film makers, graphic designers, web developers, printers and marketing experts that know how to package your needs into presentable, desirable and successful campaigns.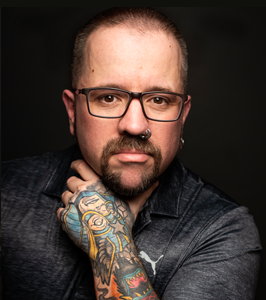 Lucas Duguid
Founder / Creative Director
Multi-Award Winning Founder &Creative Director Lucas Duguid heads up a world-class team of creative professionals. Lucas brings to the table a career in Graphic Design, Web Development, Print, Marketing, Advertising & Public Relations spanning more than 20 years. His focus and his passion is Brantford. Branding, Re-Branding and building public awareness for his clients through both traditional & new media arenas. Lucas' not for profit work is one of the things that sets him apart. Each project is approached with a guided focus of producing professional results both creatively and utilizing tested local marketing strategies to ensure the highest return but with a dedicated budget in mind.
Ben Strasser
Graphic Designer
Ben comes to Octopus Red with a background in 3D modelling and an extensive career in sales. When not using his Jedi skills for digital creative he is leading a group of community driven millennials, The Millennial Network Group. Ben believes that getting involved in the community is integral to his success. He currently sits on the board of Equal Grounds Community Gardens, Co-founded Stockings for Shelters, is active with the 100 Men who Give a Damn Brantford and is highly involved with many other local initiatives. As host and curator of Rogers TVs Think Millennial, Ben is able to share all of his experiences and encounters with the network group.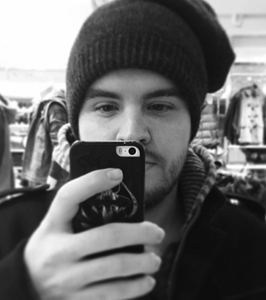 Sheldon Ludwig
Lead Videographer
After graduating with an honours double major in Film and Communication studies from Wilfrid Laurier University, Sheldon began his own video production company in 2007 called Don Shal Productions. Since then Sheldon has broken his way into the Canadian film and television industry becoming a producer, director and editor on many projects including Canada's Smartest Person, SUBWAY, Big Brother Canada and Say Yes To The Dress Canada. Octopus Red continues to offer the best in video production, producing 4K multicam set up videos with professional lighting and sound options, alongside top quality graphics, creating a cinematic experience for all.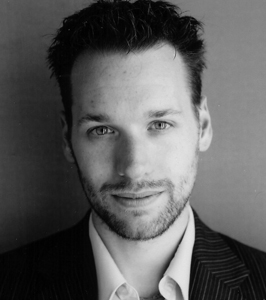 Tom Tranmer
Back-End Developer
Tom Tranmer's love of computing developed at an early age and led him to pursue a degree in Computer Engineering & Society in Hamilton, Ontario. Balancing an affinity for technology and the environment has alway been a tightrope that he is happiest walking. The past several years has seen him focus on programming and live application and site hosting for the web, which has led him to implementing some very snazzy designs from some talented designers. This is his first third-person bio since appearing on the theatre stage in Toronto.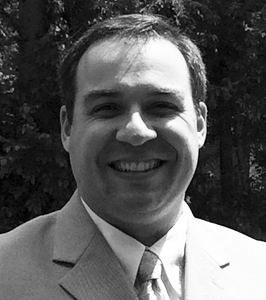 Adam McDonald
Political Analyst / Strategist
Adam McDonald comes to Octopus Red with 15 years' experience in research, communications, and policy analysis in a variety of fields, including at Queen's Park, Imperial Oil, and Canadian Blood Services. He has worked as a senior policy advisor in two separate ministries as well as a political assistant in the offices of three MPPs, including the Chief Government Whip. He has also worked on political campaigns for federal, provincial, and municipal candidates across Ontario.
Adam's PhD research focuses on the intersection between politics and public policy, giving him a unique view on the world of professional politics. His expertise allows us to assist clients in creating and executing a winning campaign plan whether for political office or government relations activities.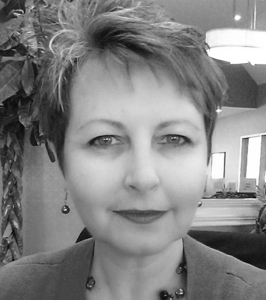 Tina Draycott
Political Analyst / Strategist
Tina Draycott's political interests began at the advent of the dot.com boom, creating brands and website presence for local candidates at all three levels of government. Tina's experience working on winning mayoral, provincial, and federal campaigns in Brantford, Hamilton, Burlington, and Toronto allowed her to hone her skills in messaging, media communications, and prepping candidates for campaign trail interviews. In addition, Tina has worked for opposition and government MPPs and has experience developing messaging and campaign materials for each side of the aisle.
Tina's political portfolio is complemented by her experience as an on-air reporter and commentator in local television. She also excels in preparatory, real-time run-throughs with both new and experienced candidates for taped and live interviews on a variety of subjects.